中
Vinyl terminated silicone fluid RJ-9011
Description
Description
Structural formula:

RJ-9011 is a kind of vinyl dimethyl terminated polydimethylsiloxane.
Technical Index
Appearance: Transparent colorless liquid.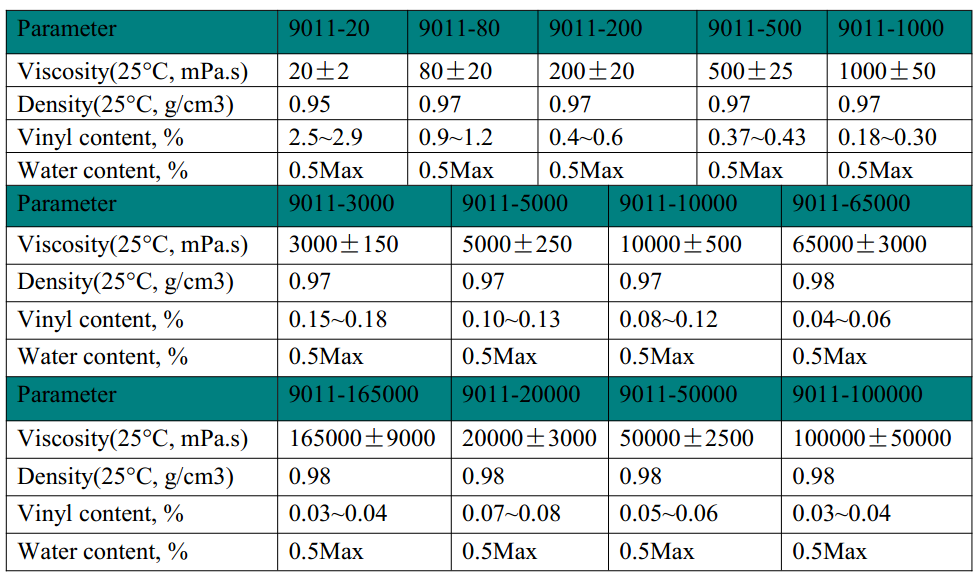 Application
This product can be used in variety of applications, including:
Application
Used as constitution controller in the production of silicon rubber
Raw material of silicone oil,silicone gel,addition liquid silicone rubber
Modifier for rubber compound
Used as chain extender when synthesizing other materials.
Raw material of silicone potting compound
Packing
25KG plastic drum or 200KG iron drum,or other packing on request.